What every student should consider before choosing a good research topic
admin
The ability to develop a good research topic is an important skill. An instructor may assign you a specific topic, but most often instructors require you to select your own topic of interest. When deciding on a topic, there are a few things that you will need to do:
brainstorm for ideas
choose a topic that will enable you to read and understand the literature
ensure that the topic is manageable and that material is available
make a list of key words
be flexible
define your topic as a focused research question
research and read more about your topic
formulate a thesis statement
Be aware that selecting a good topic may not be easy. It must be narrow and focused enough to be interesting, yet broad enough to find adequate information. Before selecting your topic, make sure you know what your final project should look like. Each class or instructor will likely require a different format or style of research project.
Use the steps below to guide you through the process of selecting a research topic.
Step 1: Brainstorm for ideas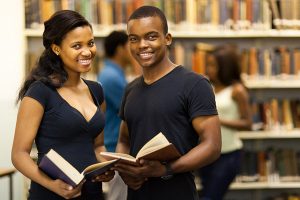 Choose a Research topic that interests you.
Step 2: Read General Background Information
Base on the 3 topics you have selected, read 1-2 articles on each to enable you have an overview of the topic. While reading these articles, pay attention to the key words you see at the end of the abstract.
Step 3: Focus on Your Topic
Keep it manageable
A topic will be very difficult to research if it is too broad or narrow. One way to narrow a broad topic such as "the environment" is to limit your topic. Some common ways to limit a topic are:
Example: What environmental issues are most important in the Northern Region of Cameroon?
Example: What are the most prominent environmental issues of the last 10 years?
Example: What are the effects of air pollution on senior citizens?
Remember that a topic may be too difficult to research if it is too:
recent (books or journals are not available yet online)
Broadly interdisciplinary too broad
Step 4: Make a List of Useful Keywords
Keep track of the words that are used to describe your topic.
Step 5: Be Flexible
It is common to modify your topic during the research process. You can never be sure of what you may find. You may find too much and need to narrow your focus, or too little and need to broaden your focus. This is a normal part of the research process. When researching, you may not wish to change your topic, but you may decide that some other aspect of the topic is more interesting or manageable.
Step 6: Define Your Topic as a Focused Research Question
You will often begin with a word, develop a more focused interest in an aspect of something relating to that word, and then begin to have questions about the topic.
Step 7: Research and Read More About Your Topic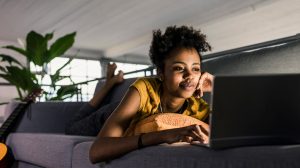 Use the key words you have gathered to research in the catalog, article databases, and Internet search engines. Find more information to help you answer your research question. You will need to do some research and reading before you select your final topic. Can you find enough information to answer your research question? Remember, selecting a topic is an important and complex part of the research process.
Step 8: Formulate a Thesis Statement
Write your topic as a thesis statement. This may be the answer to your research question and/or a way to clearly state the purpose of your research. Your thesis statement will usually be one or two sentences that states precisely what is to be answered, proven, or what you will inform your audience about your topic. The development of a thesis assumes there is sufficient evidence to support the thesis statement.
So guys we come to an end of what to consider before choosing your final research/project topic
If you have any questions or suggestions, drop on the comment section below. If you are still facing difficulties choosing a great research topic, contact our support staffs on the chatbox of our website www.project-house.net
Further Reading: