How to Make Money On WhatsApp in Cameroon?
PHCS
How to Make Money On WhatsApp in Cameroon? [6 ways]
If you have been wondering how you can make money on WhatsApp in Cameroon, without wasting your data only on video calls, and chats, then this article is for you. Yes, there are 6 different ways you can make money on WhatsApp in Cameroon.
Am going to show you exactly how, read this article till the end and get the results you are looking for, then do not miss any step out.
I would like to let you know that there are different types of WhatsApp, Normal WhatsApp, GB WhatsApp and WhatsApp Business.
While many youths in Cameroon are focused on using GB WhatsApp since it gives them the ability to view other people's statuses and can download pics from other statuses automatically, only a few youths have been wondering how to make money on WhatsApp in Cameroon.
If, you want to join the talented and ambitious youths that are making money on WhatsApp in Cameroon, Then, the first thing you need to do is to download WhatsApp Business on Your phone.
WhatsApp Business allows you to reach a wide range of people, it gives you a professional profile look, and most importantly, it's automated and can reply to messages for you when you are not available.
Just like a website where you have our services page, which shows all the services an organisation offers, WhatsApp Business, also has a catalogue where you can display a list of all your products and services.
Now that you have understood the importance of WhatsApp Business, let us look at 6 different ways you can make money on WhatsApp in Cameroon.
1). Promote your skills/ Business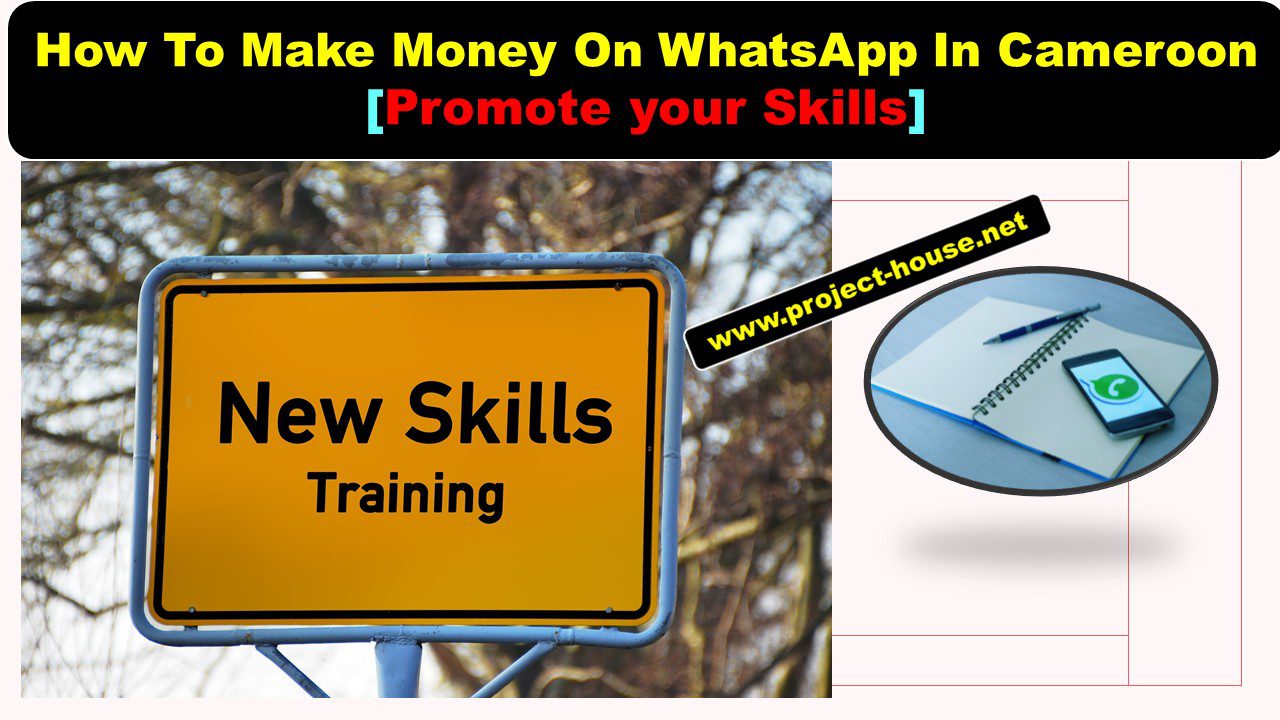 The first way you can make money on WhatsApp is to promote your skills or business. Can you sing, dance, perform artwork, have a small business and wants people to know about you, then WhatsApp is the first place you can leverage these skills and advertise your business.
When you post memes or personal photos about you on your status for others to see and laugh or congratulate you, also use this opportunity to leverage your skills and business too by posting on your status for your contacts.
WhatsApp Groups also give you this opportunity for you to promote your skills and business. Join as many WhatsApp business groups as you can and take the opportunities to sell your skills or promote your businesses.
Read: How to Start a Fast Food Business in Cameroon
2). Join Affiliate programs
The second way many people are making money on WhatsApp in Cameroon is from affiliate links.
There are so many affiliate programs on the internet, get registered in some and get your affiliate links.
These affiliate programs pay you a % commission whenever someone clicks on your affiliate links or makes a purchase through your affiliate links.
Sharing your affiliate links on WhatsApp groups or statuses is one way you can make money on WhatsApp.
Make extra income or earn more through affiliate programs by regularly sharing your affiliate links with friends and users on WhatsApp.
3). Drive traffic to blogs/websites
If, you own a blog or website, then drive traffic to your blog or website through WhatsApp.
Especially for a new website without organic traffic from Google, WhatsApp is the first place for you to drive traffic and users to your website.
When you share your website or blog links on WhatsApp, you increase your business visibility and thus your earning potential.
Read: How to Start a Blog Business in Cameroon and Make Money
4). Provide counselling service

s
You can make lots of income on WhatsApp in Cameroon. WhatsApp allows you to hold business meetings, seminars, and conferences and even provide individual to provide counselling services online for free and earn a lot of income from it.



Relationship coaching, marriage counselling, career counselling, etc. just any form of counselling services that you offer, WhatsApp provides you with the opportunity to earn more money without actually having a physical office space.
5). Market other business
Make money online on WhatsApp by marketing other people's businesses. Share their links or pictures or videos on your status and in WhatsApp groups that you are into.
As long as people get to see these flyers you sharing and need the services or products of others you are advertising trust me, you will always get a reward or commission from the owners.
Market other businesses on WhatsApp, and get them, customers, you will get a reward for each client you bring to them.
6) Promote your YouTube Channel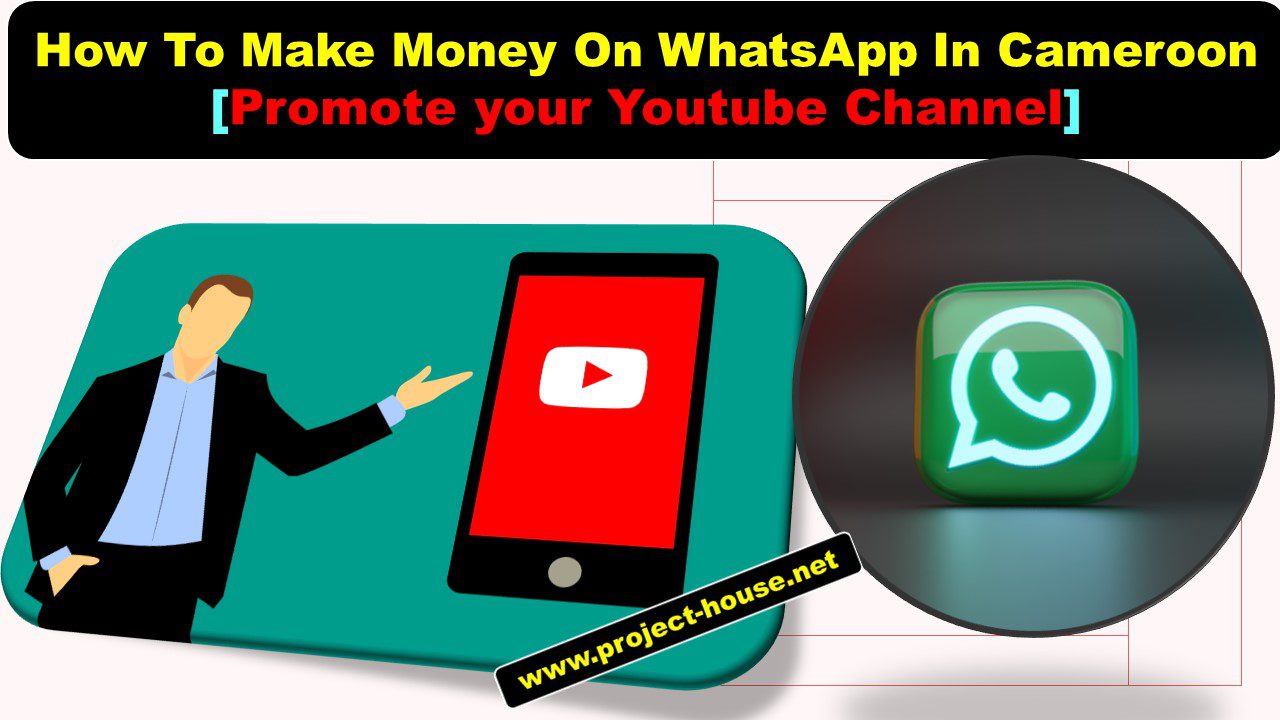 If you have just created your YouTube channel and need viewers and subscribers, then the social media tool WhatsApp is the first platform you can get followers and viewers.
So, have the habit of always sharing your video content links from YouTube on WhatsApp.
Learn to share your YouTube channel links and videos with friends, family members and WhatsApp groups. It looks hard at the beginning but trusts me, as time goes by the reward you get would e great.
Read on: How to make money online in Cameroon
Conclusion
In summary, you can make a lot of money on WhatsApp in Cameroon. As long as you apply any of the above-listed techniques, you will see a great reward coming after some days.
Get WhatsApp business on your phone or computer. Turn every contact on your WhatsApp to potential customers or prospects.
If, you like this article, please share it with friends and family so they as join you and start making money on WhatsApp in Cameroon.
If you have any other methods or ways in which one can make money on WhatsApp, please feel free to share them with us in the comment section below.
Read Also: