12 Lucrative Small Business Ideas for students in Cameroon
Oru Thompson
If you're a student in Cameroon and really want to start making your own money but think that finding a lucrative job is totally impossible for a student, you 're wrong. In case you ask yourself "What can I do in Cameroon to make money? "You should know that there are plenty of great lucrative small business ideas and opportunities for students in Cameroon.
While entrepreneurs start small businesses in their local communities, college students are not left out. Dealing with a low allowance from their parents or guardians mostly never takes care of their needs.
Some student's allowances are higher than others, but no matter how high or low each student's pocket capacity is, knowing how right to spend what you have is crucial to your financial sanity in a semester.
Starting the right small business idea in a college or university is vital for students who have a little extra and would like to spin out some income from it. If you think too hard about what business to start at a university or not to start at, this article will lead you through some successful small business bets.
Here are 12 Lucrative Small Business Ideas for students in Cameroon
#1 Start a tutoring service
Tutorials is now one of the most lucrative small business any brilliant student can start while still at the university. You can organize tutorial classes for students in lower classes in your department. There are courses that are usually tough and difficult to understand, and students taking that course will not mind paying someone to teach them the course.
To organize a tutorial, you need to find a place inside the school, and then inform the course representative to tell the class of an upcoming tutorial session. Beside using the university campus for running tutorials, some students will prefer having extra one-on-one private home training.
Still tutorials could be extended online using social media platforms such as WhatsApp and Zooms video lessons.
#2. Editing and Proofreading
Editing and Proofreading is now a major lucrative small business for individuals and students worldwide. Most students have need to type their assignments, reports, projects and thesis. If you have a personal computer, and good English language skills, you can start up this lucrative small business from home.
The best way to earn faster and long term is to partner with documentation business (printing houses) around town.
With a computer at hand and internet connection you can edit and proofread assignments, reports, projects and thesis for university students for a given price. Install proofreading software such as Grammarly or download their extension and attached to your computer for checking of good grammar and spelling errors.
#3. Provide Writing Services such as CV Design and Job application letters
People are looking for jobs and therefore need to put together a resume. Many do not know how to go about this writing venture. Start a side hustle by offering to rewrite people resumes. CV writing and motivational letter writing is now a lucrative small business you can start from home with just a laptop.
#4. Become a Research Assistant
Essay writing is a must do course for all university students around the globe.  Most universities in Cameroon and Africa as a whole fail to quality training to students on research methodology.
Cease this opportunity if you have great writing skills and start a lucrative small business in this venture. Provide assistance to students ranging from HND, BSC, MSC to PhD on their research work such as report writing, proposal writing, long essay writing, thesis writing and dissertation writing assistant.
#5. Start a Dropshipping Business
Dropshipping is a retail fulfillment method where a store doesn't keep the products it sells in stock. Instead, when a store sells a product, it purchases the item from a third-party and has it shipped directly to the customer.
Drop-shipping is a booming and lucrative small business now which will continue to see success in the near future. Thanks to the internet, you can conduct every phase of this business right from your room, with surprising ease.
The biggest difference between drop-shipping and the standard retail business is that the selling merchant doesn't stock or own any real product of their own. Instead, the merchant purchases products needed by his customers from a third-party – usually a wholesaler or manufacturer – to fulfill orders
To start this business, you will need a personal computer or a good android phone and internet access. You will need to have as many contacts as you can on your mobile device and also be an active member on social media platforms such as WhatsApp Groups and Facebook where you will be require to market your products.
You can further go ahead to create a Facebook page and display your products or services there.
#6 Become a Real estate agent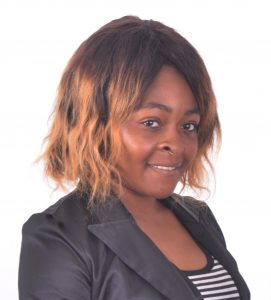 Juliet Favour (CEO of Julihomes) 
This never goes out of fashion and is always in demand. You help people find a house to live in and you get paid. You probably know a lot of people who do this.
Reliability and access to genuine information should be your watchword if you are to succeed in this business. You will need a business card which you can always get for less than 4k. Word of mouth does the rest.
There are two ways to operate as a real estate agent. The first method is to meet house owners (landlords and landladies) and collect their contact and information regarding the prices of their home (single room, studio or apartment). Negotiate with the house owner on how much commission you get on each client you bring to them for the rental services.
Most individuals often make this bargain at 5-10% of total value of the property. For example, if a hostel cost 250.000FRS, you get 10% (25.000FRS) as commission for every client you bring to the house owner for rentals.
The second method involves direct charging of client an amount for searching or providing them easy access to get a rental property. You could charge client base on the type of property. For example, if your successful get them a single room you can charge them 10.000frs, a studio you could charge 15.000FRS AND for an apartment you could charge 20.000FRS. This is common with platforms such as Julihomes and Digitalrental.
#7 Offer Cleaning Services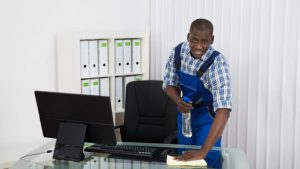 Before people move into a new house, they usually require the services of a cleaner to tidy the place up. This is money waiting to be made. Cleaning service has become a major lucrative small business in most larger cities such as Buea, Douala and Yaoundé.
To start, you will need a way of letting people know you are in the business. Facebook has made it very easy to spread the word about any service you offer. So you create an enticing Facebook page for your cleaning services, promote it for a little fee and you are in business.
You can do this in your spare time and you need no money to start because when people call you for a job, they pay you a deposit fee which you use to buy the materials you need.
In the long run, you could create a website or blog and extend your services to include cleaning for events such as weddings, funeral and birthdays. You could also further clean offices for companies and big business around town and get paid.
#8. Manicure and Pedicure Services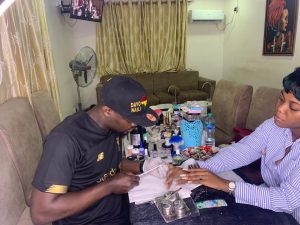 Looking good is the dream of every woman in town, thus manicure and pedicure are now lucrative small businesses you can start with little or no capital at hand. A lot of female students fix their nails especially during weekends.
You can offer a home nail fixing service business. You can purchase the basic equipment needed for fixing nails with 5.000FRS and charge as low as 1000FRS for each service rendered. This amount may look small but put money in to your pocket for a while. In the long run, when you are well known in town, you have a big business with minimum 5-10 clients a day.
#9. Hairdresser business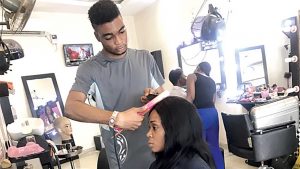 If you always had a passion for hair styling, you can invest in professional hairdresser course, and then start working at the hair salon. It does not have to be a full-time job – you can work there as a student and successfully earn money.
You can promote yourself on social media, such as Facebook and Instagram and WhatsApp which will generate you more clients. Post the best examples of your work, and you are guaranteed to gain people's interest in your skills.
Hairdressing is just a lucrative small business any girl with passion for hair can start.
#10. Start a Graphic Design Services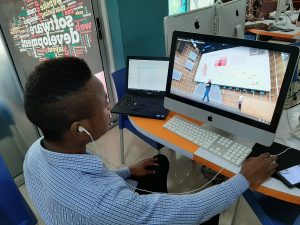 Graphics design is another lucrative small business for those who have the skills. There seems to be a shortage of competent graphics designers so the few of them are always very much in demand.
Again, you can create a portfolio for yourself on Kinaad, Netkipedia etc. Don't hesitate to offer free services for people to test your work and give you feedback.
Never hesitate to have a Facebook page to display your designs.
#11.  Start a Website Design and Maintenance Services
Lots of businesses now have an online presence. Many high net worth individuals like politicians, chieftains of corporate organizations and successful business people are now using online tools such as websites to promote their brands and personality. Thus website design and maintenance becomes just another small lucrative business to venture in to.
This trend has increased the demand for website designers. If you learn how to use common design tools and build good websites, you are in for good business.
To be successful you need to know how to design professional websites, create web graphics, build web pages, and upload web pages to the server.
Other skills you will need include domain name registration and how hosting services work. As you gain capacity, you may add SEO, Google AdSense, Content writing to your service bouquet
#12. Start a Blog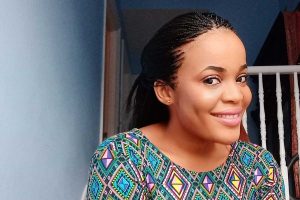 Memi Mefo (Journalist and Political Blogger from Cameroon)
Yeah, everyone wants to be a blogger nowadays, but not everyone can actually be a good blogger.
If you have a topic that interests you and that you are fluent in, you just need a little confidence – chances are that your blog can gain popularity in no time if your posts are memorable and unique.
It is completely free to start a blog on a platform WordPress or Blogspot, and you will also have to learn some pitfalls of blogging business before starting to earn money.
There are very few bloggers in Cameroon and Africa as a whole and this gives a good business opportunity to jump in to the blogging world with special niche and target population.
READERS ALSO READ: