5 Ways To Make Money In Cameroon As A Student 2020 Techniques
Oru Thompson
#1. BECOME A DATA, ANALYSTS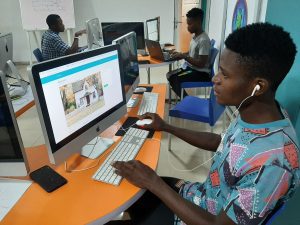 Analysis of data is mounting. Companies of various sizes and from every industry use data analytics not only to examine historical transactions and events but also to understand and predict the future of emerging trends in customer or user behaviour.
In Cameroon, data analytics is highly demanded by most university students for their academic research, Small and Mediums Size Enterprises, (SMEs) and even larger cooperation's.
What skills do you need to become a Data Analyst in Cameroon?
With basic high school knowledge in math's, statistics and Economics you can become a data analyst overnight. If you have a basic understanding of descriptive statistics such as how to calculate Frequency, mean, median and standard deviation then you are on the path to becoming a data analyst.
What Software's do I need you to need to start the data Analysis job in Cameroon?
There are several data analytics software's you need to learn to become a data analyst such as Excel, SPSS (Statistical Package for Social Science), STATA, R and Python. However, you are not entitled to learn all these software before you can start making money in Cameroon. With basic knowledge in Microsoft Word, Excel and SPSS, you are ready to earn lots of money analysing data for university students and small and medium-sized enterprises in the country.
How much can I earn as a data analyst in Cameroon?
A full-time Data Analysts in Cameroon on salary in Cameroon earns between 470,000XAF to 650, 000XAF Monthly. However, many freelancers' data analysts' (work from home) who analyst data for university students are capable of earning close to 400,000XAF to 600, 000XAF during the second semesters of university academic calendar (April-July).
Where Can I receive training on data analysis in Cameroon?
There are many firms or individuals or groups of persons who offer data analysis services in Cameroon for students, researchers and individuals at a good amount. For individuals living in Buea, you can take your Data Analysis training using EXCEL and SPSS with Project-House Consulting Services (PHCS) at a cost of 30,000XAF for students and 50, 000XAF for job seekers and researchers. Contact Us now at +237651712990
#2. OFFER TUTORIALS TO STUDENTS BOTH ONLINE AND OFFLINE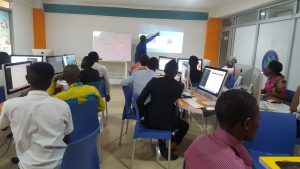 Tutors are very demanding. So you can become an e-teacher if you're smart and love helping others. That will help you earn extra income during the period of crisis (COVID-19). What you need is to be professional in your area of expertise. And be willing to give up a couple of hours per week to support others.
Who can I teach in Cameroon and get paid?
You can offer lots of training tutorials to students in form 5, upper sixth who are preparing for their GCE examination.
You can also extend a helping hand to HND students preparing for their exams.
A shared number of your university students in Cameroon also paid tutors to take them for tutorials classes across all subjects.
Also offer tutor services to individuals preparing for state examinations such as ENS, ENSET, ENAM etc.
What can Project-House offer me online and offline?
At Project-House, we offer a variety of one on one tutor services on CV writing, Motivational letter writing, Research methodology, Data Analysis, Business plan writing, Web building, Editing and Proofreading services, Blog writing etc. at affordable prices.
#3. EDITING SERVICES AND PROOFREADING SERVICES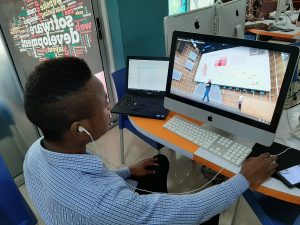 What is editing?
Editing is the process of improving the overall quality of writing to make an essay the best it can be. It uses much more creativity and often considers the feelings of the work's audience
What is Proofreading?
Proofreading is the correcting of surface errors such as grammar, spelling and punctuation. While it still requires a nuanced understanding of the English language, it differs from editing, which seeks to improve the overall quality of writing by enhancing flow, readability and structure.
You can make money in Cameroon as a student by offering editing and proofreading services.  Ranging from editing assignments, reports, long essays, thesis and dissertation for both undergraduates and postgraduates' students across the country. You can also proofread books, newspapers, journal articles and funeral testimonials for individuals and cooperations.
Where can I edit and Proofread my academic long essay, thesis and dissertation in Cameroon?
Several cyber and printing documentations offer to edit services for students and individuals. However, if you are looking for a platform to offer you both editing and proofreading services for your academic work both online and offline in Cameroon, Project-House Consulting
#4. BECOME A BLOGGER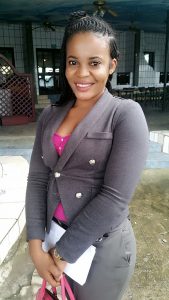 .Mimi Mefo (TV Journalist and Political blogger in Cameroon)
If you can influence people through social media, WhatsApp, or any social media platforms then starting a blog is one way to make money online in Cameroon as a student.
Success in blogging demands passion, perseverance and persistence. Blogging has to do with choosing a domain in which you have significant knowledge and starting to write about it. Blogging is more of informational and your success in it depends on the quality of the content that you write.
For example, if you are passionate about business, you can start your blog today where you publish new and unique articles regularly. Always make sure that these articles are highly informational; that is, they help your readers in resolving their worries. On the other hand, you can start a recreational blog or blog just about anything that you enjoying doing.
The reason why you need a passion for blogging is quite simple; it will help you overcome all the blogging challenges and remain the focus. Thus, if I'm asked how to make money blogging in Cameroon, I'll simply encourage people to blog on what they are passionate about.
Many bloggers in Cameroon who had an element of the answer to the question of how to make money blogging in Cameroon are earning around 20,000FCFA on daily basis by monetizing their blogs and websites through Google AdSense.
One way to become a successful blogger is to learn and follow other bloggers who are in the field. Below are some major blogs you can subscribe and follow to learn more about blogging in Cameroon.
Academic research Blogs in Cameroon 
www.project-house.net (by Oru Thompson)
Political blogs in Cameroon
https://mimimefoinfos.com/ (by Mimi Mefo)
IT blogs in Cameroon
https://keliik.com/ (Rammy Bassoum and Ngalle Oswald)
https://netkipedia.com/ (Kum Eric)
https://moneymastertutorials.com/ (by Kum Eric)
http://www.ransbiz.com/ (by Ransom)
Relationship blog in Cameroon
www.perception-africa.com (Oru Thompson)
Real estate blog in Cameroon
www.julihomes.com ( by Juliet Favour)
https://digitalrenter.com/ (by Fongoh Tayong)
#5. BECOME AN ONLINE TRANSLATOR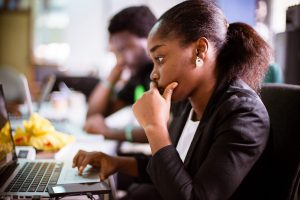 It is time that we stop wondering left and right on how to make money online in Cameroon and get paid when we have online jobs right in front of us. Cameroon is blessed to be a bilingual country, meaning that each citizen is likely to express self in two official languages which are well known around the world. If you are in a position whereby you can express yourself well in English and French, you should think of picking an online translation job which will offer you the possibility of working from the comfort of your house while having enough time for your family.
Several people are making a living out of translation why not do likewise if you are in search of an online job. Also, there are several language centres in Cameroon which are focusing on teaching external languages and at the same time, external languages have been incorporated in most government and private schools around.
This already creates an opening into the job market. It is time for Cameroonians to start exploiting the opportunity that they have by growing in a bilingual environment. The internet offers a lot of translation opportunities thereby permeating you to pick up something which fits with your schedule and ability.