15 Compelling Reasons To Start A Business After Leaving The University
Oru Thompson
Starting your own business is a leap of faith. It requires pushing out of your comfort zone and trying something new. If that idea excites you, why wait around? You're ready to take the leap and be the CEO of your OWN COMPANY.
It's a lot of work and there are some risks, but the potential for rewards is huge. If you're not convinced yet, here are 10 of the best reasons for starting your own business.
Reason #1: Start a Business so that Each day at the office will be motivating.
When you're working for someone else, it can be tough to find the motivation to do the best possible work. No matter how much work you put in, the owners of the company will get the ultimate rewards.
When you're your own boss, you'll find motivation at work every day. Following your dreams is exciting, and you're in control of your own success. The day-to-day vitality of your business depends on you, so you'll be driven to make each day as productive as you can. You'll know that your own hard work and drive will help you reap the rewards, and that'll keep the fire burning in your belly to make each day count.
Reason #2: Start a Business so that You'll be following your passions.
Many entrepreneurs start their own business to follow their dreams and fulfill their passion. Following your dreams will fulfill you in a way that working for someone else may not do. You are in charge of creating your business from the ground up, so you can shape your company to be something you're proud of and that you may even be able to pass on to your children as your legacy.
Reason #3: Start a Business so as Work on things that matter to you
When you own your own business, you get the freedom to work on projects that have meaning in your life. "Being an entrepreneur means that I get to work on things that really light me up inside," she explains. "I'm not stuck doing busy work or tasks that no one else wants to do."
Reason #4: Start a Business to Make more money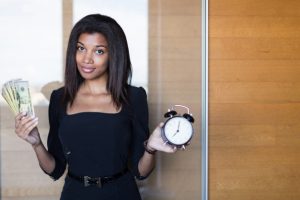 As an employee, there are limits to how much money you'll make. You are defined by a line item in an accounting ledger, "An entrepreneur who starts his own business can break free from this actuarial perspective and redefine the value he brings to the market,"
Reason #5:  You can start from scratch.
This is your business! You make the rules. You're not restricted by the standards and procedures of your boss or corporate culture. You can offer a product or a service that fits your vision. You can also build your company according to your own ideas.
Maybe you've thought of a way to make processes more efficient. Maybe you want to make sure your employees get fair wages and family leave time. Whatever problems you've encountered in the working world; you have a chance to do something different with your own business.
Many entrepreneurs say that once they've sampled the freedom of being their own boss and calling the shots at running their own company, they'd never want to work for someone else again.
Reason #6: Start a Business to have Job security
While some people would argue that working an office job in the 9-5 world has more security than starting your own business, we believe, starting a company that helps people earn money outside of their day jobs, says diversifying your income with various clients is a smart play.
Reason #7: Start a Business to Surround yourself with good people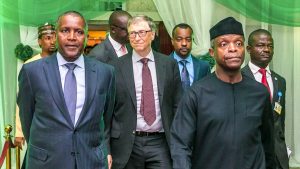 Starting a business means you get to select the people you work with. "You have complete control over not only employees and vendors, but most importantly, clients. You can hire or fire people based on your own guidelines and work only with people who are a good personality fit,"
Reason #8: Start a Business to become an expert at a broad range of skills.
Part of running your own business is learning to wear a lot of different hats, especially early on. You'll have to pick up a lot of new skills, from Human Resource (HR) decisions to inventory management to customer service. You'll soon become a pro in your own industry, as well as a pro at a variety of new skills you'll learn on the job.
As your business develops, you'll continue to pick up new knowledge and abilities. You'll know how every tiny aspect of your operation works. You can't get that kind of experience anywhere else.
As your business grows, you may opt to continue manning the helm for those tasks you enjoy – whether that's graphic design or accounting – but you can outsource those tasks that you dread. You can also turn those skills to new tasks. Who knows? You may even want to start another business!
Reason #9: Start a Business to Take on a career in a completely different field
If you're ready for a 180-degree career change, you can make it a reality by starting your own business. "It's a radical departure from what I was doing, but taking that leap gave me a great new career and the flexibility to work from home and be near my three kids," she says.
Reason #10: Start a Business to Turn your vision into reality
Have a great idea for a business? Turning that idea into an actual thriving business is quite rewarding, "If you believe in your business model and it is something the world needs, starting a business is an effective way to ensure your vision is achieved,"
Reason #11: Start a Business to Be the boss you'd want
We've all had a terrible boss or two, but launching your own business allows you to be the kind of boss you'd like to work for. "I can confidently say that after five years of being in business with a tight knit team of 15 and an extremely low turn-over rate, we are working at being not only happier in the environment I created, but doing so profitably,"
Reason #12: Start a Business to  Overcome a layoff
Many people start a business after losing a job. That was the case for Tambekong Cledeland, who founded Cucas Ltd, a co-working space designed around female entrepreneurs, after she was laid off. He quotes "I ventured into entrepreneurship in 2003, when I fell victim to my third layoff within a six-year time span," she says. "I started my own business and haven't looked back since."
Reason #13: Start a Business to Spend More Time with Your Children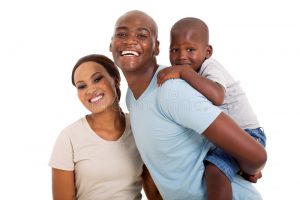 Working a normal job takes up a lot of time. Add overtime and commute time to a normal eight-hour workday and the time left for your family is fairly limited.
That's why Tambekong Arrey started Co-founder of Cucas Ltd stated "My wife and I wanted to be home with our two boys as they grow up so we started our business," he says. "We definitely didn't want to be tied to a 9-5 job and maybe be able to see our kids for a few hours a day."
Reason #14: Start a Business to Create a legacy
Launching your own business means you'll have something to pass on to your kids, says Abang Napoleon CEO of Big Epoxy Dream Design (BEDD Ltd) "If you're a doctor, plumber, or bus driver, it's hard to imagine you passing your career on to your loved ones," he says. "But if you own your own business, that's something you can pass on to the next generation. And be proud of it, because you created it."
Reason #15: Keep someone else from taking your idea
If you sit on a business idea, someone else could come along and capitalize on it before you do. That's why Oru Thompson, founder/Director of Project-House Consulting Services states "I didn't want to look back and regret not taking advantage of the opportunity at the right time,"
Reason #15: Own your decisions
How many times has your boss made a decision that you disagree with? Running your own business means you make the decisions. Whether they are good or bad, you'll stand by your choices, Keji Elvis Founder of the Keji Documentation (University of Buea) states "Being an entrepreneur means making your own choices, if you fail it's on you, but if you succeed it's because of you,"
IF YOUR LIKE THIS ARTICLE PLEASE SHARE TO FRIENDS AND FAMILY
READ SIMILAR ARTICLES ON THE LINKS BELOW: