How to Start a Blog Business in Cameroon and Make Money
PHCS
How to start a blog business in Cameroon and make money?
If you are looking for a way to make money online while sleeping, then start a blog business in Cameroon.
Since, 2015, there has been an increase in the number of blog sites and bloggers in Cameroon. However, if you compare this number to other countries, you will notice that there are still very few bloggers in Cameroon.
In this blog post, we are not going to teach you how to blog, or how to write blog content, we are going to show you, how to start a blog business in Cameroon. The fundamental steps you need to take to be successful at blogging online from Cameroon. These steps are simple and easy to understand.
The good news is that blogging doesn't require any university certificate or course, it's a hustle or business that anyone with good storytelling skills can start.
Step on how to start a blog business in Cameroon
Step 1: Choose a Niche for Your Blog
The first step towards starting a blog business in Cameroon is to choose your blog niche.
A niche in common sense language is the area of interest where you want to focus on writing content for your blog.
If you have good knowledge and experience in relationship matters, then you can start your blog by writing content on relationships, likewise, if you have good knowledge in cryptocurrencies, then you can start a blog in cryptocurrencies where you be advising young Cameroonians on how to invest in cryptocurrencies.
There are many blog niches you can start your blogging business in Cameroon: Below are some of the most common blogging niches:
Lifestyle Niche
Health Niche
Travel Niche
Education Niche 
Technology Niche
Make Money Online
Finance Niche 
Business Niche 
Relationship Niche
News Niche
Entertainments Niche 
Gaming Niche 
But bear in mind that not all niches generate the same amount of money. Make Money Online niches cryptocurrencies, business, education, and insurance niches are one of the most profitable niches to start blogging today in Cameroon.
However, no matter what niche you decide to start blogging, let it be a niche you have good knowledge and experience.
Step 2: Decide Your Blog Name
After deciding on what blogging niche you want to start in Cameroon, the next ultimate and most important aspect is to come up with your blog name.
Choose a blog name that is short, unique, catchy and easy to be remembered by everyone who comes across your blog for the first time.
The general way many Cameroonians and other bloggers around the world are choosing a blog name for their blog is simply by using their names and adding the word blog or group behind them. For example, if your name is Tebo Emmanuel, you can name your blog Tebogroup, Teboblog.
You can also name your blog after the targeted niche or audience from a particular country. For example, if you are writing about the latest scholarships opportunities in Cameroon, you could name your blog 237scholarships, 237showbiz, etc
NB: if you are still confused about what blog name to choose, simply visit www.namecheap.com and type your idea in the search box. Namecheap will display possible available names that you can choose for your blog.
Step 3: Choose your blogging platform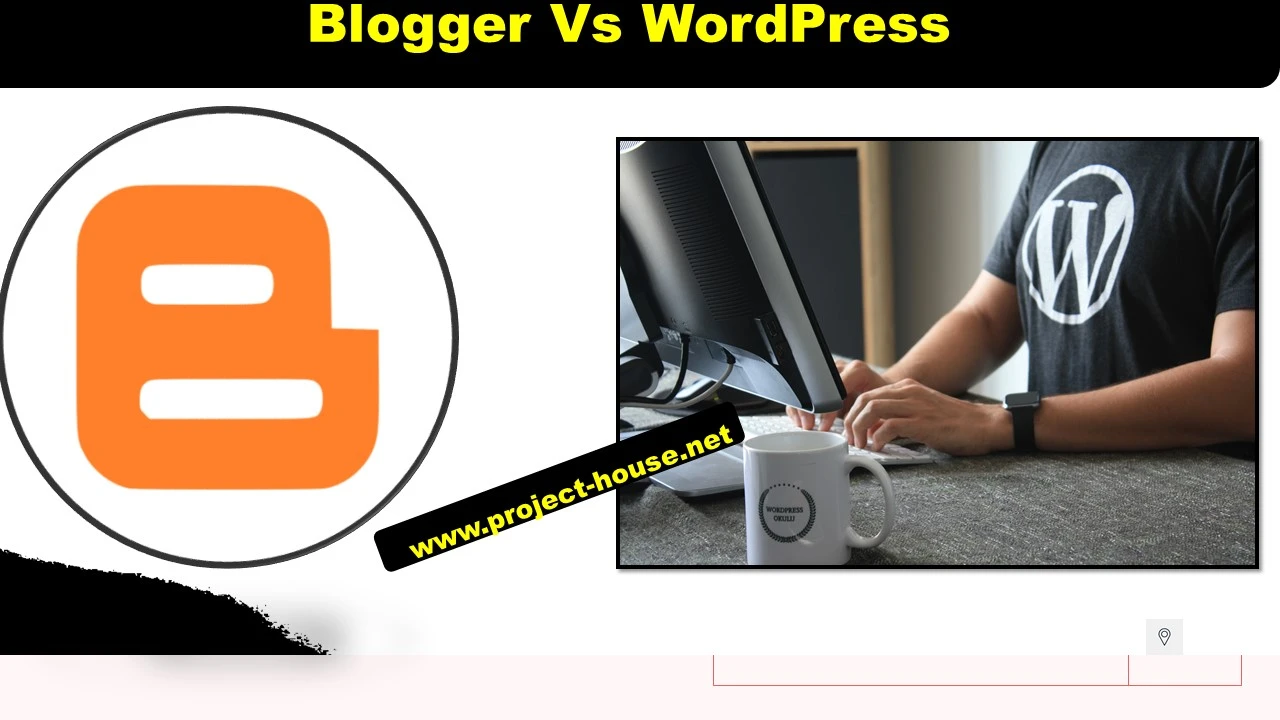 If you want to sleep at night, you will need a bed, if you want to cook, you will need a kitchen to do so. This same principle applies when it's come towards blogging.
You must choose a blogging platform to build your website. There are many of them but the most popular ones are Blogger and WordPress. Both platforms have advantages and disadvantages. Do your research to know which platform you will use for your blog.
In my own experience, WordPress is the best platform over Blogger when it comes towards blogging.
Blogger, however, is very much easy to use and 100% more secure from hacking or attack than WordPress.
Blogger is generally recommended to new bloggers who are just starting their career path in the blog business.
You can build a website with Blogger for free and never spend a dime in your life. But, when you become a professional blogger in future, it's necessary to build your sites on WordPress.
Step 4: Buy a Domain Name and Hosting server for Your Blog
Once you set your blog on a hosting platform, you will need to buy a domain name and a hosting server to host your blog. For example, if your blog name is Teboblog, you will need to get a domain name which can either be a .net or .com. so your domain name would be like www.teboblog.net or www.teboblog.com.
However, for you to hoist this domain name, you will need to buy from a hosting server. There are many hosting servers online, but the cheapest and most popular ones are GoDaddy and NameCheap.
Step 5: Write for your blog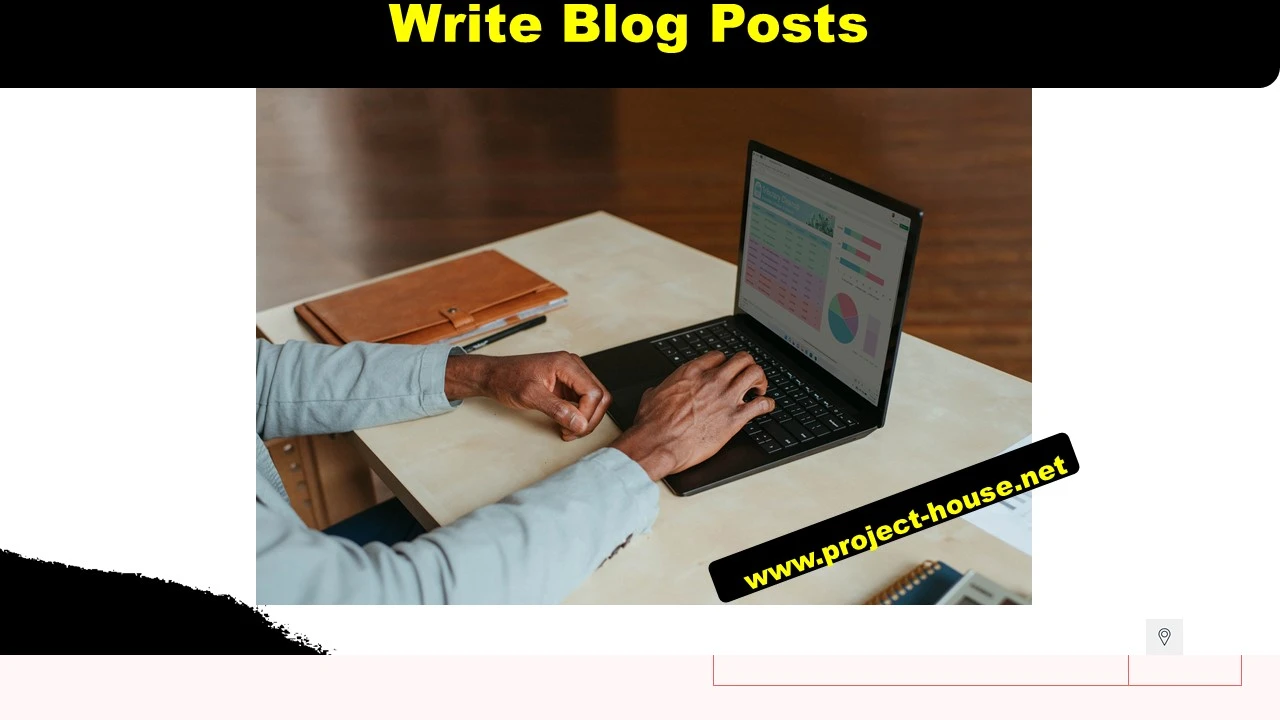 After setting up your blog site, you will need to write content for your audience. No one wants to visit a blog with 1 or 2 posts. So, practice regular publishing of content in the blog.
If, you are blogging as a side hustle, try as much to publish at least 2 articles a week.
For full-time bloggers, 4-5 articles a week will also be fine.
The goal is not how many blog posts you cover, but how each blog post solves or provides satisfaction to your audience.
Write on subject matters that you know best, and write on topics you have great experiences with.
Use pictures to spice your blog post. As they say, a picture is worth a thousand words, so try as much to use pictures and info-graphics in your blog articles.
There is no specific word count needed for a blog post, however, on average keep your blog post between 850 words upwards with an average being 1800 words per blog post.
   Read: 14 Ways to Make Money Online In Cameroon
Step 6: Monetize your blog
Now that your blog post is running online and you are getting visitors to your blog, you must monetize your blog.
Turn your blog into an income-generating stream. Without good money coming from your blog, you might be discouraged to continue writing content for your audience. The best time to start boarding on how to make money on your new blog should be when you start getting steady traffic to your blog.
But, you may be asking how can I make money from my blog. There are many ways blogger makes money from their blogs.
The first way is by selling a particular product or service directly to your customers. For example, if, you are in the health niche and blogging on health-related content and at the same time you have some of the products in person for sale, you can start making money from your blog by selling those items to your audience.
The second way to make money through your blog in Cameroon is through affiliate marketing programs. Affiliate marketing in common sense is the process of promoting the content of other organizations or websites on your site and getting a commission when someone buys using your affiliate link. Most affiliate marketing programs you can enrol on include ClickBank, Amazon Affiliate, eBay Partner Network Affiliate Program etc.
The third way you can make money from your new blog is through sponsor posts (Guest posting) and banner Ads.  Guest posting is when someone paid you to publish their content on your blog. So, if you have high traffic, you have a chance of making money through sponsor posts and banner ads.
Banner ads are placing someone's ads or links on your website at a strategic location that can easily be seen by your visitors. You get paid by the person a certain agreed amount as long as their banner ads stay on your blog.
The fourth and most popular way to make money from your blog in Cameroon is through Google AdSense. Google AdSense is the most passive method of making money from your blog while you sleep.
How does it work, write about 15-20 blog articles of at least 1500 words and apply to google AdSense, once your are approved for AdSense account is approved by Google, you will have ads that will automatically start displaying on your site.  When someone searches for content online and lands on your site, if they click on these ads, google will reward you with some amount of money.
In Cameroon, more than 90% of bloggers make money online through the Google AdSense network.
Step 7: Promote your blog
The next vital step towards starting a successful blog business in Cameroon is to regularly learn to promote your blog.
There are many ways you can promote your blog. The easiest freeway is on social media. Join and interact with many social media groups on Facebook, Instagram, WhatsApp etc and take the opportunities to share your blog content on the daily basis.
There are many other ways you can promote your blog, from commenting on other blogs, through guest posting, link building, email marketing etc.
Step 8: Connect with other bloggers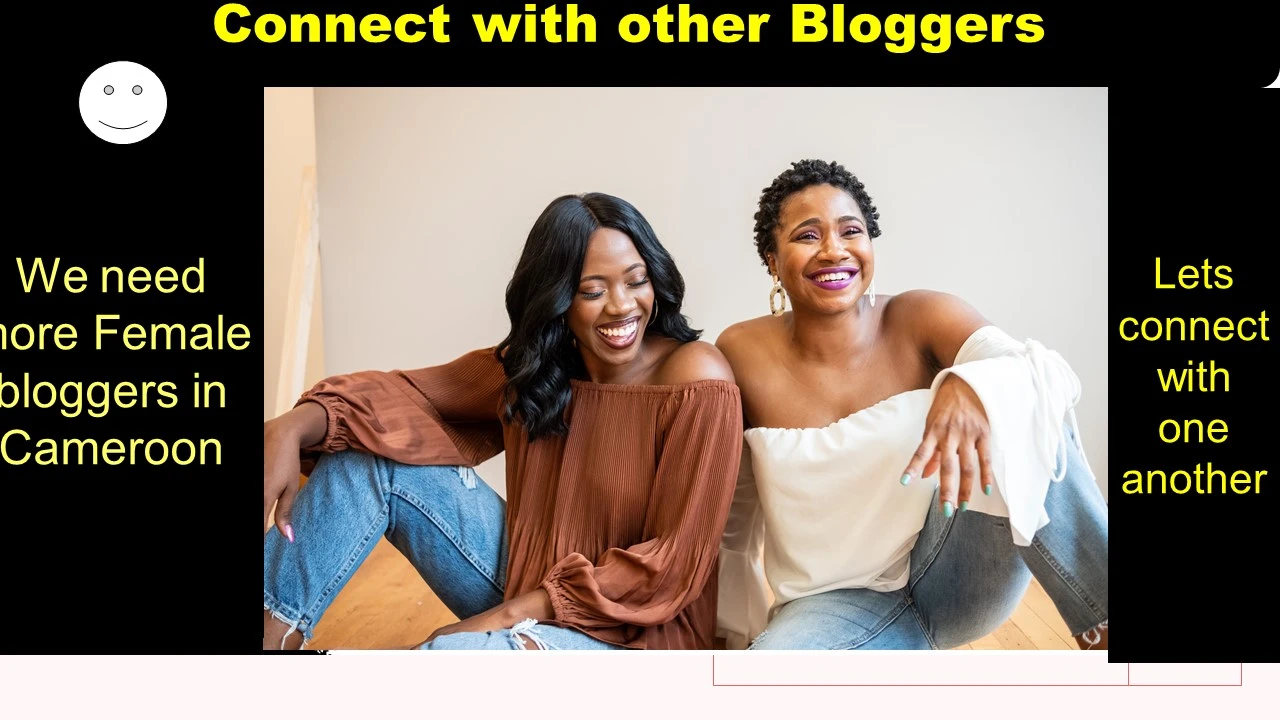 If you want to be successful in the blog business in Cameroon, you will need to learn how to connect with other bloggers that blog especially in your niche.
Search for other bloggers from Cameroon and join their WhatsApp and Telegram chat groups.
Show love to other bloggers by commenting on their posts and sharing their links with your audience.
Another way to connect with other bloggers in Cameroon is to offer suggestions, for their blog posts, also provide technical SEO tips and guide them if they are lacking.
Do guest posting on other bloggers' sites, this would help provide you with powerful back-links that will impact your site positively and increase your traffic. Also, invite them to do guest posting on your site.
If they offer some vital services that can bring money, you can become their affiliate.
Attend the yearly blogger's seminars and meeting that takes place frequently in Cameroon.
Read: How to Make Money On WhatsApp in Cameroon
Step 9: Regularly Update your blog
You will need to regularly come back after every year to check on old blog posts and regularly update them.
There are many ways to update your blog post in Cameroon. The most common type is to add a year to the title page
For example, if you wrote a blog post in 2020 tittle 10 cleanest cities in Cameroon and you notice that the classification has changed over the years, you can update the blog post and add [2023] to the title page, thus your newly updated blog post would be like this: 10 cleanest cities in Cameroon [2023].
You can also update your blog post by adding new images to it, but make sure the added images have a role to play with the blog content.
You can further update your blog post by re-writing the introduction of every article that had a poor introduction and poor readability.



Further, update your blog by answering other people's questions. If you get questions in the comment sections on a certain blog post, then you can update the blog posts by answering the regularly asked questions within the blog post.
Step 10: Study your Competitors
When starting a blog business in Cameroon, you must study those that are competing with you in your niche. For example, if you are writing on a travel niche, search all travel blogs in Cameroon and see what they are writing on.
Study their style of writing, their language of writing, their tone of writing, the blog post length, how they design their images etc.
This will help you identify what they are doing better than you and how you can also improve on your blog and do better than them.
NB: Always visit your competitor's website at least 3-4 times a week to see what new content they have and how you can explore their ideas and use them for your blog.
Conclusion
As you can see from above, the blogging process looks lengthy but easy. Blogging is a lucrative and profitable side hustle, I would encourage everyone who loves writing content to engage in it.
Blogging is one of the only ways you can make money while you sleep in Cameroon. If you blog consistently for 6 months you will start making money from your blog.