How to Get More Followers on Threads App [12 ways]
PHCS
How to Get More Followers on Threads App 
It's very easy to get more followers and friends on Threads. Since its recent launch, Threads have grown to be one of the fastest-growing app having more than thirty million users signing up on its first day.
In this blog post, we are going to provide you with 12 different proven strategies that you can employ to grow your Thread profile, increase user engagement and earn more money without stress.
Whether you are just starting or looking for more followers, these 12 strategies would help you significantly gain more followers on Threads.
1). Ask your Instagram Followers
Since the Threads App is created and managed by Instagram and login into Threads can only be possible if you are an Instagram user. This implies that the first way for you to get more followers on Threads App is to ask all your Instagram followers and friends to follow you on Threads.
Asking your Instagram followers to follow you on the Thread App account, helps to increase your engagement rate, as some users might not think they must follow you, reminding them regularly will help them do so.
2). Don't Buy Threads Followers
One habit you should avoid at all costs if you want to get more followers is to paid to others to give you followers. Buying followers on the Threads app has been discouraged very highly by the Meta Company which often goes to the extent of suspending accounts that engaged in such practices.
Besides buying followers is often considered a waste of income as the followers are often not real and would highly not engage with the content that you post daily.
3). Posting visual content
If you want to get more followers and friends on the Threads app, you will need to focus on creating more visual content over written content.
Gain more followers and friends by posting images and videos contents on your account, these forms of visual content help to increase user engagement.
Also, when using visual content try to add trendy effects, sound, and music to help boost the mood of your followers when viewing your content.
4). Engaging with other Threads users
If you want to successfully get more followers and friends on the Threads App, you would need to engage with other Threads users.
Learn to interact with other Threads users by regularly replying to posts you make, commenting on fans who regularly mentioned you in the comment section, and generally, hash tage other users who are engaging with your content.
Note that engaging with other Threads users also helps you improve your engagement rate on your content, and also helps you generate new content ideas, as you learn from other perspectives and experiences, which helps to create more relevant and compelling content for your audience.
5). Optimize Your Threads Bio
The next most popular way to get more followers and friends on Threads is to regularly optimize your bio to fit your personality and brand.
Your bio is the first official thing new users will see on your Threads profile before they start following you. A well-written and optimized bio will help create a first impression about you and your brand.
The thread's bio gives room for you to add your contact details and even put your website link or any other social media link.
These features can help generate new leads and results to sales in case you are representing a brand on Threads App.
6). Find the Best Hashtags for Your Followers
Your major goal in using Threads is to engage your followers, letting them know any current updates about you or society or even on products or services that you are trying to sell to them.
So, posting news and content daily would be your major task or duty on Threads.
However, you need to post your content using the best hashtag that can enable users to know what the content is all about.
Hashtags would also help those that are searching for particular content on the Thread app to easily locate your posts. So make sure to always use the most popular and best hashtags on every content that you create.
Also, note that using popular hashtags can also help you build a strong community on your content and account, this would enable you to build a strong presence online and promote your brand without paying for ads.
7). Create a Consistent Threads Posting Schedule
When it comes to gaining more followers and friends, consistency is the key. You must be consistent with all your activities. Be consistent with what you post, the content you post when you post, and how regularly you post.
Since this app is still new, what can keep users from regularly visiting Threads is if you post engaging content consistently to help bring about engagement and build a community.
Regularly sharing interesting and informative content will keep your followers engaged and attract new followers.
Also, creating a consistent Threading posting schedule can help you monitor your progress and efficiency.
8). Run a Giveaway
Another fastest way to get more followers and friends on Threads App is by doing a giveaway.
Doing giveaways will help increase your audience engagement on your posts on Threads. It will also help improve your user's presence on Threads and also helps you to effectively market your products or services.
The type of giveaway you choose will depend on the type of brand you're trying to promote. You could offer cash, a free product you are trying to promote, or a free ticket to a restaurant or movie, etc.
Note that the type of giveaway you decide to carry on must align with the guideline and policies of the Threads Instagram app.
9). Ask for more followers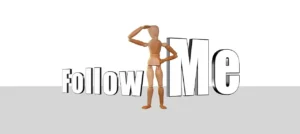 Some people often think this is a desperate move when someone asks their viewers to like and follow their page.
Not, it's perfectly ok to ask your viewers to follow you on Threads. YouTubers do it at all times. You can also employ the same strategy to gain more followers.
This works best if you often post visual content, you can simply just ask new viewers at the end of every video to like and follow your Thread account.
10). Steal your competitors' followers
Another strategic way to get more followers particularly new users on Threads App is by winning the attention of your major competitors on Threads.
How do you do this, first follow your competitor's daily posts, and comment on their post on topics you have good knowledge on. Reply to their followers or try answering questions posed by followers of your competitors.



There is a high possibility, they might click on your profile and like and follow you on your account.
You can spice things up by using emojis to call attention.
11). Promoting your Threads handle through other social media channels 
If you have other social media handles such as Twitter, Tictok, Facebook, etc, you can cross-promote your content to these other platforms.
What that means is that you can always publish your Thread content on your social media channels to raise awareness among your audience or followers that are active on these other social media platforms to follow you.
One form of such content is one based on popular trend challenges.
12). Participate in challenges and trends to gain more visibility
One of the last methods you can employ to get more followers on Threads is by participating in popular trend challenges that are going all over social media at that time of the year.
Trend challenges are very entertaining to users. No matter what area your focus on, there is a period(s) when particular popular challenges might be trending on special media. Participate in these challenges and gain as many new followers as you can.
Conclusions
By applying all the above-listed ways, you can increase your followers and build a strong community presence on the Threads app.
Remember your ultimate goal is to build loyal and active followers, so applying all of the above listed 12 ways can increase your followers to a very great extent.
Consistency, high-value content, and active engagement is the ultimate way to gain new followers daily.
Read Also:
How many followers do you need to make money on Threads App?