6 Most Worthless University Degrees in Cameroon by 2035
PHCS
If you read this, you probably wonder how important your current degree is to your career. Or perhaps you're a senior in high school, wondering what degree to seek.
Artificial intelligence, machine learning, robotics, nanotechnology, 3D printing, 5G, genetics, and biotechnology will trigger widespread labour market disruption within the next 10-15 years in Cameroon.
As most degrees lead to employment after graduation, these changes in technology will also influence what you want to study at university.
The overall objective of the Cameroon Vision 2035 is to make Cameroon an emerging country over the next 10-15 years.
The vision also has medium-term objectives, which includes:
Poverty alleviation;

Becoming a middle-income country,

Becoming a newly industrialized country and

(iv) consolidating democracy and national unity while respecting the country's diversity.
The vision hinges on the results of past studies, identification of the population's needs, aspirations, and the ambitions of politicians. In particular, the vision synchronizes the aspirations and hopes of various actors as follows;
A united and indivisible nation enjoying peace and security;

A true, strong, and fair democracy;

A decentralized administration at the service of development;

A prosperous economy with good infrastructure;

An economy based on sub-regional, regional and global integration;

Controlled population growth;

A nation that promotes gender parity in electoral processes and equality in elective positions;

A socially and economically empowered woman;

A stable and harmonious family;

Access to basic and quality social services by all;

Independence and accessibility of the judiciary;

Minimal poverty, illiteracy, and social exclusion rates;

An attractive Cameroonian culture united in diversity, and assertive at the international level;

Low unemployment and underemployment rates;

Well-trained youth exalting merit and country's expertise;

A fair distribution of resources between urban and rural areas, and between the various regions of the country.
In this article, we bring to your notice, 6 less relevant university degrees to have in Cameroon by 2035. Hopefully, this will help someone make a smarter career decision.
In this emerging or rapidly changing economy, some new jobs will be created while many jobs or degrees will be worthless.
Read on: 
6 Most Worthless University Degree in Cameroon by 2035
#1. Having a Degree in Banking & Finance will be a worthless university degree in Cameroon
Artificial intelligence and rapid technological changes will cause a lot of jobs to go extinct in the banking industry. This implies that banks will need fewer employees thus many staffs in this industry will lose their jobs.
There is a great possibility that banks in Cameroon will embrace blockchain technology in their day-to-day transactions by 2035 by using cryptocurrencies such as Bitcoins.
This is not to say that banks will be completely run by Artificial Intelligence (A.I) or robots. No. What we are trying to say is that a lot of banking jobs will no longer be needed in the nearest future.
Hence, make your career decision wisely.
#2. Having a Degree in Anthropology will be a worthless university degree in Cameroon
Anthropology as a whole is one of the most worthless degrees to have in Cameroon by 2035.
Unlike Psychology where an individual can pursue further studies to become a psychologist (psychotherapist, a sports psychologist, counselor, psychiatrist, etc.)

However, obtaining a degree in Anthropology won't grant you the ability to pursue a degree in Anthropologist, simply because no job simply exists in the world.
Unless you aiming o become a professor or an academic researcher, there is very little option for a future career for individuals with a degree in Anthropology.
#3. Having a Degree in Marketing will be a worthless university degree in Cameroon
A degree in Marketing will be one of the most worthless university degrees in Cameroon by 2035.
We all have already observed how the traditional marketing of door-to-door or word of mouth has already been disrupted by the digital market and digital technologies.
We currently live in the 5G technology which will last decades and there is a great possibility for the world to emergent to the 6G by 2035.
Future advancements in technology will adversely affect jobs in the Marketing Field.
Many Companies now in Cameroon such as telecom (MTN, ORANGE, NEXTEL, and CAMTEL) now consider the knowledge of digital marketing and analytic tools and strategies over academic qualification in marketing.
If you decide to go to the university to study marketing for 3-4 years, your knowledge will be outdated by the time to graduate and if you managed to secure a job now, you will be required to have further skills in analytics and digital marketing strategies to be able to keep that job by 2035 in Cameroon.
Thus a mere enrollment into the university for a degree in Traditional Marketing degree would be considered a worthless degree in the nearby emerging Cameroon.
Related: 
#4. Having a Degree in Art History will be a worthless university degree in Cameroon
Art history is a high niche subject that has already been perceived as being one of those degrees that do not guarantee a well-paying job after graduation.
With the advancement in technology, the job market has just become so difficult for a graduate with a degree in Art History.
Researchers from Rutgers University in New Jersey have developed an AI system that uses new machine learning techniques to train algorithms to recognize the artist and style of a fine art accurately while revealing connections between artists and entire painting styles.
Interestingly, 60.0% of the time the artist was identified and the style of the work was also identified 45,0% of the time.
While there is still a lot of room for improvement, shortly art historians will have artificial intelligence to compete within their job market.
Thus a degree in Art History is one of the most worthless university degrees to have in Cameroon by 2035.
Read on:
#5. Having a Degree in Journalism Degree will be a worthless university degree in Cameroon
Traditional Journalism is no doubt another dying field to have a degree in Cameroon by 2035.



With the increased use of technological devices such as smartphones and social media, many users and readers now depend on bloggers and YouTubers for their daily news and info.
Having a degree in Journalism will be considered worthless by 2035 in Cameroon as many individuals solely depend on social media platforms and bloggers for their daily info.
We all have seen these changes in journalism careers with influential individuals such as Mimi Mefo who now have a large share of readers following them online on social media and websites for their daily info as regards traditional TV journalism.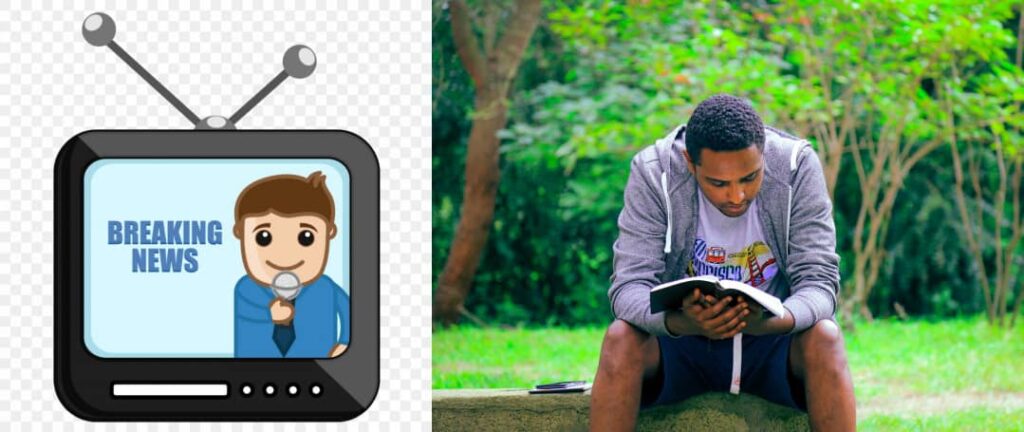 On the other hand, news organizations have started using machine learning algorithms to write their stories. Forbes magazine already uses an AI tool called Bertie to assist in providing reporters with first drafts and templates for news stories.
A Chinese state news outlet, Xinhua, created the first female AI news anchor in November 2018. Jia Jia, a humanoid robot journalist interviewed Kelvin Kelly, the editor of Wired Magazine.
This trend is only seeing its early stages.
This write-up is not to say there is no future for Journalism, however, is to encourage all journalism students to explore other aspects of the media such as blogging, YouTube, Content writing, SEO, which are additional skills every future journalist will be required to have to be able to earn a sustainable amount of income even without gaining a job from an employer.
#6. Having a Degree in Fashion Design will be a worthless university degree in Cameroon
Although a degree in fashion design is not such a bad idea, if you want to study in today's world, you will need an inherent creative talent, a strong capacity for imagination, and a healthy fear of A.I.
This is because the fourth industrial revolution would not spare the fashion world.
The invasion started with advanced forces including Stitch Repair.
With this fashion service, having trendy clothing is filling out a profile.
Your data is processed by a computer that allows the stylist to select the pieces that suit your preferences, needs, and budget.
You don't even have to come and pick at the shop, it's going to be shipped to you.
There are going to be better Stitch Fix models.
Only the best models will survive the attack.
Concluding Remarks
Think about jobs that existed 10 years ago that are no longer relevant today.



Also, think about jobs that did not exist 10 years ago that do now.
The smart thing to do is to make wise career decisions with the future in mind.
No degree or career is worthless in life, however, with the rapid technological changes and changing lifestyles, some degrees are deemed worthless in the future as they will be replaced by robots that work more efficiently and effectively without getting weird.
This article was not possessively written to discourage anyone from pursuing a degree in Banking, Anthropology, Marketing, Fashion Design, Journalism, and Art History, but implying that the number of job vacancies in these industries will drastically drop in nearby future as they will highly be replaced by sophisticated technologies (robots) which are more efficient, fast and reliable.
We, therefore, advise you to do detailed research before choosing a particular career line of choice by examining the future opportunities and prospects that exist in that field before you jump-start into the university for a degree study.