University of Buea Transcript and attestation online application
PHCS
Introduction
This blog post covers a step-by-step guide on how to apply for a transcript, an attestation, and any certificate online and have it delivered to you via email within 72hrs.
The last of the post covers step by step guide for individuals who wish to do the manual form of application on campus.
Without wasting much time, let dive into the content
Cost and Duration for an online application for Transcript, Attestation, and certificate verification in the University of Buea.
Individual
cost: 5.000FRS

Duration: 72hrs
Local or private intuitions within Cameroon
cost: 5.000FRS

Duration: 72hrs
Foreign Institution
cost: 25.000FRS ($45)

Duration: 72hrs
Step By Step Guide on how To apply for a transcript, attestation, certificate online
Step 1:
Visit http://www.ubuea.cm/
Step 2:
Click on the "Credential Verification" tab
Step 3:
Click on the "Online Credential Verification" link (in blue text)
Step 4: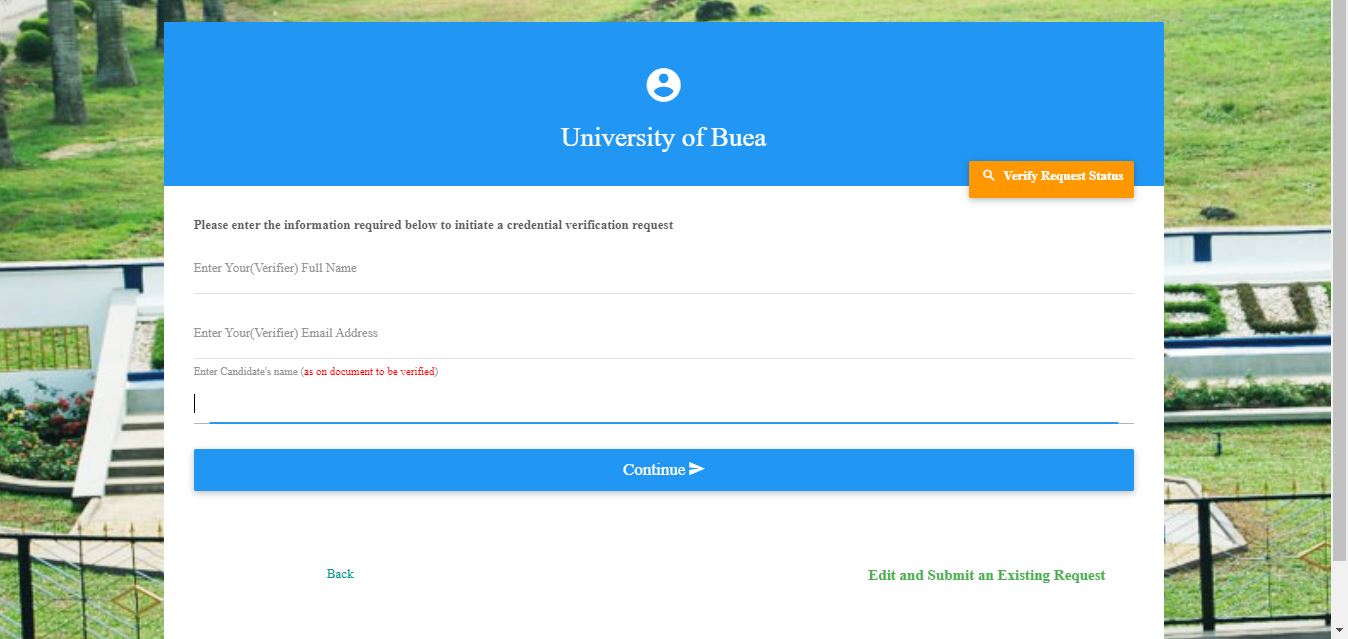 Enter the requested information:
Verifier Full Name:

Verifier Email Address:

Candidate's Name: Your name
Step 5:
lick on the Continue button
Step 6:
Complete the remaining required fields (a, b, c & d):
For example, if You are a Cameroonian based in the US and wish to apply for your transcript, attestation, or verified your degree certificate online, etc.
Country: Select "USA" from dropdown menu
b. Full Address: 101 W. Pleasant St. Suite 200, Milwaukee, WI 53212-3963
c. Country: Select "USA" from dropdown menu
d. Enter Your UB Number (optional)
Step 7: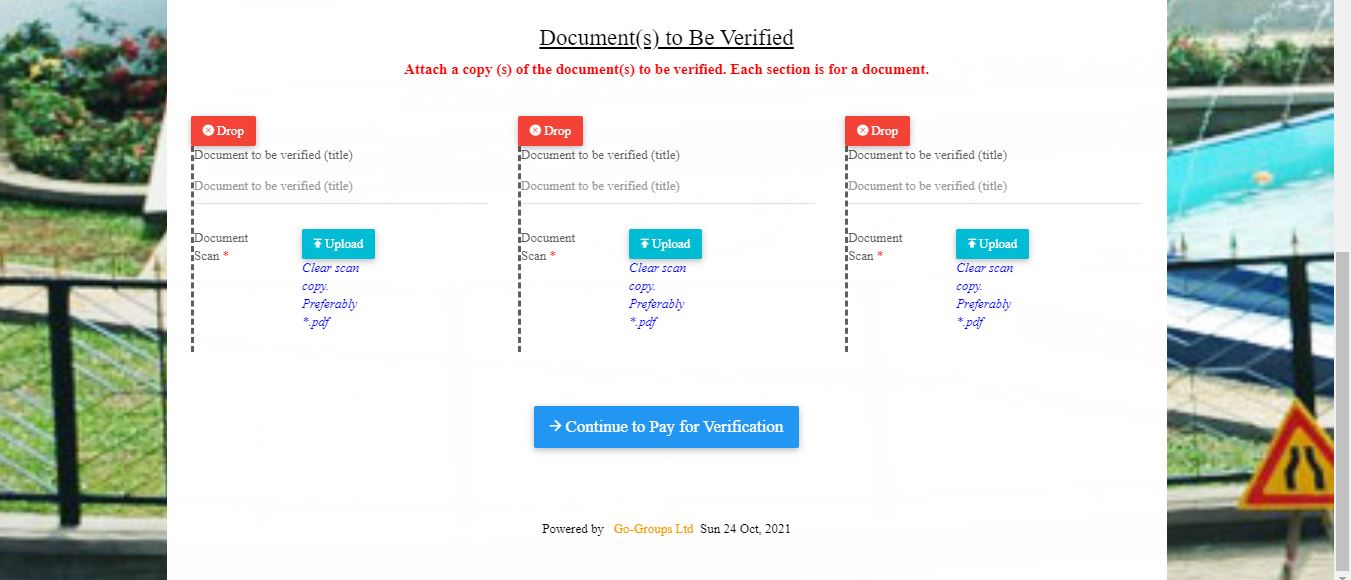 Upload your document(s) in the areas provided: click on the Upload button and select the file to
be uploaded.
Step 8:
Click on Continue to Pay for Verification to select a payment method.
Mode of Payment For the University of Buea Transcript and Degree Verification Online
MTN Mobile Money,

Express Union

UBA VISA and Master Card 
Manual application: Direct one-on-one Application on Campus
If you prefer to make your request manually, a comprehensive request must include:
A completed form, obtainable from the University of Buea Receipt Control Office,

An attachment made up of the document(s) to be verified.

A receipt for payment of the applicable fee.

The entire file must then be deposited in the Mail Office, Room 116, Central Administration, University of Buea.
You will receive a response to your request within three (3) working days following confirmation of payment by University of Buea officials by electronic notification to the appropriate institutions (72 hours).
Conclusion
With the growing global technology and embracement of ICT by most developing countries.
It became very vital for every academic institution to embrace ICT in its day-to-day activities.
With the adoption of online applications of documents by the University of Buea, this bold step will call on other universities in Cameroon to do the same, and this could lead to the adoption of e-learning into major departments for students both and abroad.